Ill share photos from Chi today, but I'm sure you're tired of hearing about it. So, I'll talk about other things.
So I'm trying out this thing called writing. I love reading stories of other people's life. I love seeing different perspectives and culture and religions and how it effects their life and views. It's interesting, no? I read stories of infertility, struggles with eating disorders, proposals, stories of nesting and birthing and just general everyday activities. I mean, each single person see things a bit differently. Even very similar people. Even relatives.
I guess that's what you call open minded.
That's cool I guess.
The point of this is that I'd like to share my views. If not to be read by others, but more so to be read by my future self. Having something physical to look back at, you know? Because the Internet is physical. (?)
Today I felt extra inspired to photograph things. Figures that my camera still isn't unpacked. Do you ever have a burst of energy and need to do something specific? Like workout or write or clean or snap pictures? I get those. I'm usually at work when I get them. I guess it's good that I get them at all. There was a time where I lacked any drive to do anything. I had no interests. I went to school (which i hated) went to work (which made my feet hurt) and watched tv. It was sad, looking back. At the time I was content. But life is so much better after discovering this little blog world that I discovered. So full of inspirational stories and photos and illustrations.
So fun right?
So I guess what I'm saying is, thank you blog world and bloggers and readers. You rock.
Wow. That was all over the place. Next thing on my list is to learn to focus my writing.
So here are my photos from today. Because I'm 8 days in and I'm determined to finish this project because I refuse to be a project abandoner any longer. I'm all about growth these days.
I'm starting another growth project because its the new year and that's what you do. This one is weekly lists. Fun! (Idea and printable from
Moorea Seal
)
I can wear jeans to work now. As long as I look presentable. Now I need new jeans.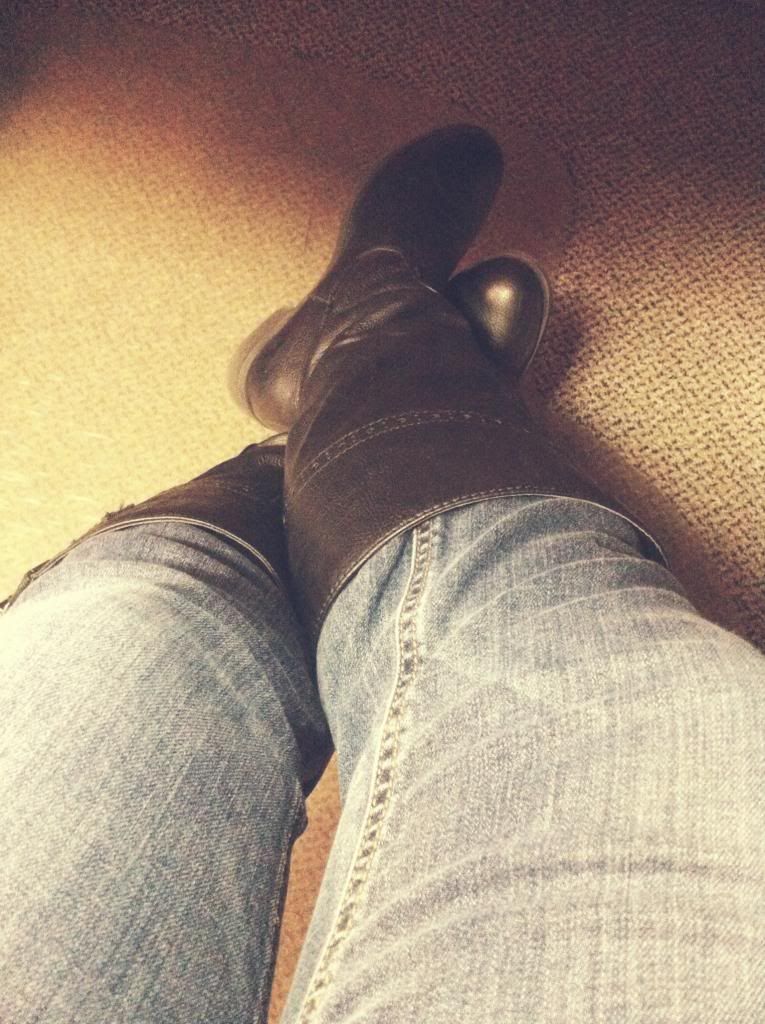 Also, the train when leaving work is always really really packed. Like really.
P.S I still love Chicago.